Home : : VJ Dipendra Ghimire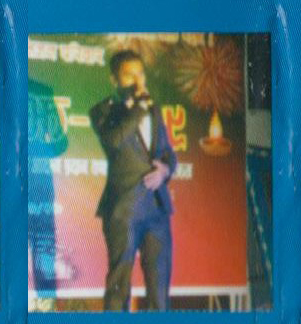 I would like to thank solely and hertily to Mr. Dinesh Khanal and Miss Pabi Khanal for introducing me in this media field. I feel proud to be part of Derby which has established itself greatly in this media sector. Our relationship is spontaneous since 4 years. I joined Derby as a student but now I see it as a part of my family.
Derby has produced a skilled manpower to the media field and established itself genuinely and I wish it to continue its steps forever. The road I started from Radio Derby has travelled a long way from A.B.C.F.M. 100.6 Mhz and has currently stopped at nepal's first satellite channel, "Channel Nepal ".
I started working as a radio presenter in media field and now I hereby, work as a program presenter, editor and producer. Derby Int'l Media has the most important role behind my success.